TriWest Approved Provider
We provide the following services to Veterans with no out of pocket cost:
Chiropractic care, full body massage, acupuncture, Y-strap spinal decompression, PT modalities electrical stimulation, ultrasound, mechanical traction, exercise, massage table, diathermy and infrared. 
These are used to effectively treat
Back Pain
Cervicogenic Pain
Short Leg Syndrome.
Disc Herniation or Disc Protrusion
Discogenic pain or disorder 
Degenerative Arthritis 
Degenerative Disc Disease 
Neck and Upper Back Pain.
Sciatica: Low Back and Leg Pain and shooting pain in legs
Whiplash 
Frozen Shoulder Syndrome 
Carpal tunnel syndrome 
Ankle Or Foot disorders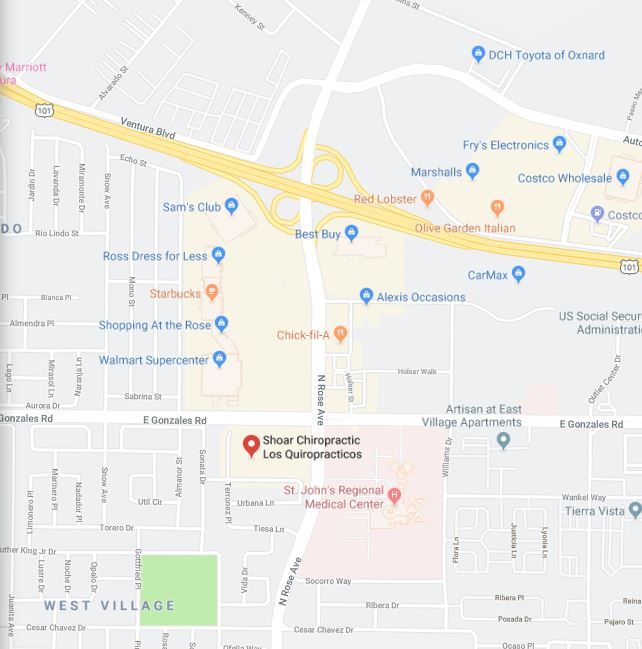 Back Pain
Chronic Pain
Headaches & Migraines
Disc Herniation or Protrusion
Disc Disorders
Neuromuscular Therapy
Neck Pain
Shoulder Pain
Chiropractic Treatment
Chiropractic is a type of complementary medicine with various definitions in different articles and other scientific resources. According to the World Health Organization's (WHO) definition, chiropractic is "a health care profession concerned with the diagnosis, treatment, and prevention of disorders of the neuromusculoskeletal system, and the effects of these disorders on general health". Chiropractic treatment procedures emphasize the manual techniques, including joint adjustment and/or manipulation, with a specific focus on subluxation.
The basis of the chiropractic approach to restoration and protection of health is the relationship between structure, specifically the spine and musculoskeletal system, and function, particularly as coordinated by the nervous system. In other words, based on the chiropractic approach, the body is regarded as a neuromusculoskeletal system in which disorder in one part of the system disturbs the other parts. Therefore, disorders in the body structure are removed so that stresses on the body's nervous system can be alleviated and the general health of the body can be restored.
Chiropractic was founded by Daniel David Palmer in the United States of America (USA), in 1895, and it gradually attracted its proponents among doctors and other healers. Nowadays, chiropractic is taught in at least 40 universities and colleges, in 16 different countries. Moreover, most of these are located in the USA as it is the birthplace of chiropractic. Chiropractic is practiced worldwide and is regulated by law in 40 countries such as the USA, Australia, Germany, France, Brazil, Japan, England, and Denmark. Moreover, at least 17 journals with the exact name 'chiropractic' publish chiropractic related articles worldwide.
Take advantage of your benefits, you don't have to live in pain. Our experienced doctors to see whether your headache can be helped through our services.
Shoar Chiropractic's Location
1630 E Gonzales Rd, Oxnard, CA 93036
Just across N Rose Avenue from St. Johns Hospital, near Walgreens in the Rose Ranch Shopping Center