Oxnard Chiropractic
We are so pleased you have chosen Shoar Chiropractic and we look forward to providing you the best comprehensive and individualized chiropractic care in Oxnard near you.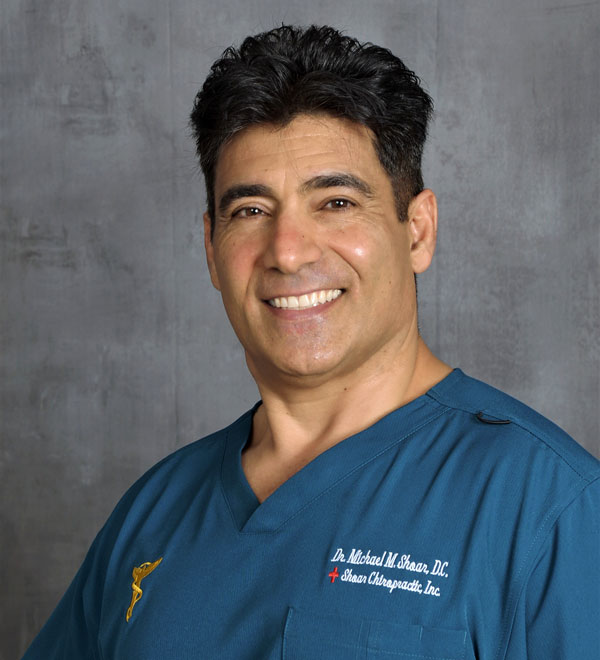 Chiropractic
In chiropractic adjustment, trained specialists (chiropractors) use their hands or a small instrument to apply a controlled sudden force to a spinal joint.
Acupuncture
As a healing practice, acupuncture treats health conditions and relieves pain by simulating "acupoints" found at specific locations on the surface of the body.
Massage 
Our massage therapy service is a rejuvenating and relaxing experience designed to promote physical and mental well-being.
We accept all health insurances including:
* TriWast – For Veterans
* Anthem
* Aetna
* Humana
* Kaiser Permenente
* Medicare
Chiropractic care has come a long way since it was founded in 1895 by Daniel David Palmer, who maintained that all diseases were caused by dislocated bones. For a long time, though, regular MDs took a dim view of chiropractic care and chiropractors.
Stress affects everyone and is a normal, natural response to distressing life experiences and events. Stress can happen as a one-time occurrence or can continue for days, weeks, or months, in some cases.
Are your clothes getting uncomfortably tight in the waist? Are you avoiding the full-length mirror because your midsection isn't as lean as it used to be? These are some pretty undeniable signs that you've accumulated excess belly fat.
Doctor Shoar is an amazing doctor. He is caring and enthusiastic about helping his patients recover from their injury. I felt welcomed in the office which by the way is a super relaxing environment. I absolutely recommend you visit Dr. Shoar for any injuries you may have. He was able to identify the origin of my injury and helped me with my recovery.
I've been having shoulder and back problems for a while but after just 2 visits I already feel a lot better.
Made it a positive experience , very well detail when communicating ! I love the customer service ! Thank you 😊
Shoar Chiropractic's Location
1630 E Gonzales Rd, Oxnard, CA 93036
Just across N Rose Avenue from St. Johns Hospital, near Walgreens in the Rose Ranch Shopping Center